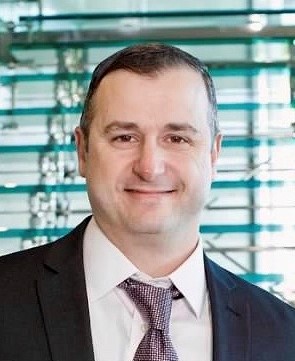 I

A

m

T

here

F

or

Y

ou

T

hroughout

T

he

E

ntire

F

ranchise

P

rocess

Via consistent and ongoing partnership and collaboration, my goal is to help find the highest quality and most successful 'Franchise For You'!
In over 25 years in Corporate America, with the last 22 at arguably the top global financial services firm, I have built an exemplary skill set and reputation. The majority of my career in Corporate America was spent in a senior leadership role in Human Resources in the Investment Banking business, primarily focused on people management and analytics. As part of a proactive change in career path, I decided to focus my energy and attention on the exciting and growing franchising industry. I have since gone through the franchisee validation process numerous times, which has allowed me to utilize this first-hand experience for the betterment of those I work with who are exploring franchise opportunities.
It is the knowledge and proficiencies gained from both my professional and personal experiences that will be leveraged as I actively aim to make a positive, meaningful difference in the lives of individuals I partner with. It is this in addition to the passion for helping people and enhancing communities that drives my determination when working with potential franchisees as they strive to satisfy their own goals and dreams related to franchise ownership. I will educate and support these same individuals while successfully facilitating first class franchise validation, discovery, and ownership experiences.
Ultimately, I am in a position now to 'pay it forward' --- and my primary focus at this stage of my life and career is to do just that as a franchise broker. There are so many known benefits of owning a franchise, such as pride of business ownership, control of destiny, highly flexible lifestyle, and more. I will do my best to ensure that my clients achieve these benefits in the most efficient and effective way. In short, my singular goal is to assist with finding the right 'Franchise For You'!